slotted angle racks, steel angle shelving
Slotted angle racks is a kind of light duty shelving, mainly composed of angle steel and steel plate, suitable for lighter goods. It can cooperate with plastic turnover box to store many kinds of small product, widely used in electronic industry and small parts warehouse, with low cost, safe, easy to assemble.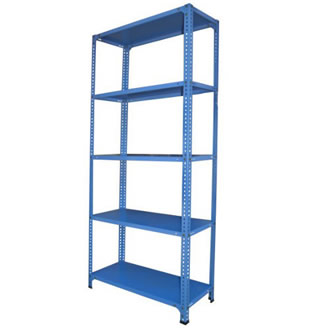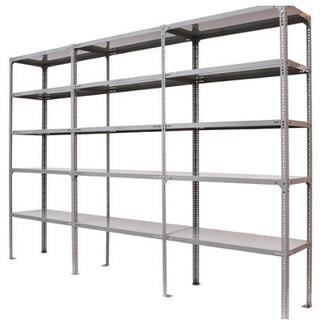 Top shelf and bottom shelf , connected with angle steel by double-angle code and screw , so that the racks is solid. the middle shelf connected with eight pins. Steel plate can be freely adjusted up and down 50mm pitch.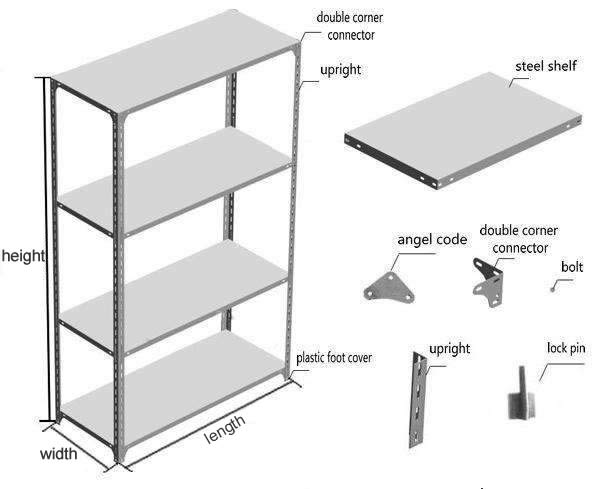 Specifications
Load capacity: ≤ 150kg per layer.
length: 600mm, 750mm, 900mm, 1000mm, 1200mm
width: 300mm, 350mm, 400mm, 450mm, 500mm, 600mm
height: up to 3000mm.