airport trolley, airport luggage cart
Airport trolley is used in airports, and railway. used for passenger to carry individual luggage and suitcases. with two section for small bags and big luggage. My company sell airport trolley cart with cheap price.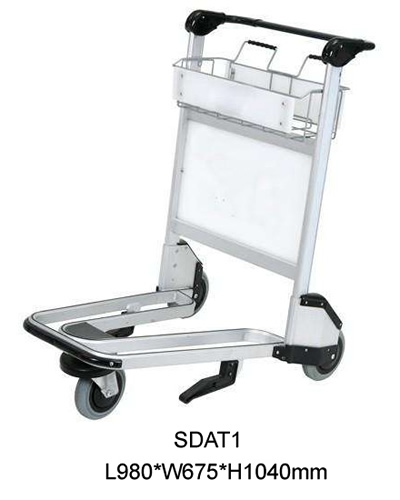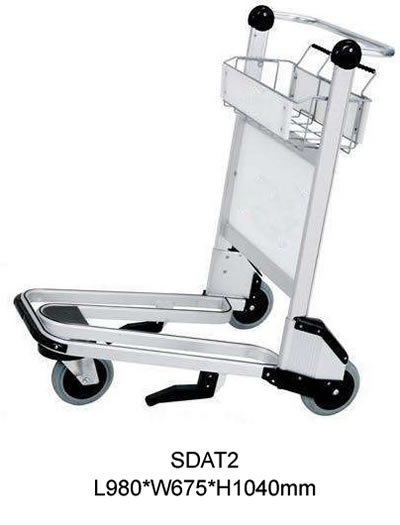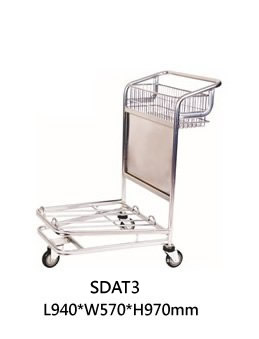 SDAT1, Aluminum airport trolley, with automatic brake, for airport, station, hotel.
Size(L×W×H): length98cm*width67.5cm*height104cm,
Handle material : Aluminum with Anti-static plastic handle.
Wheel: material rubber, 2 Fixed caster, 1 Swivel caster, Ф180 mm
Carrying Capacity: 300kg.
Automatic brake: Controled by Handle
Packing : Bubble film
SDAT2, Simillar to SDAT1, Just handle without Anti-static plastic.
SDAT-3, Steel airport trolley, Chrome plated or galvanized, without Brake.
Size: length94cm*width57cm*height97cm,
Wheel: 2 Fixed caster, 1 Swivel caster.
Carrying Capacity: 150kg.