Nsf wire shelving
Nsf wire shelving units manufacturer, Wholesale on best price. Nsf wire shelving accessories, components, parts, posts, shelves, wheels, leveling feet, plastic support.
Heavy duty. 1-8 layers per unit. Load capacity up to 400kg per layer.
Various colors. Size and colors can be customized.
Post diameter 2.54cm, thickness 1.0 to 1.5 mm. Height up to 3m.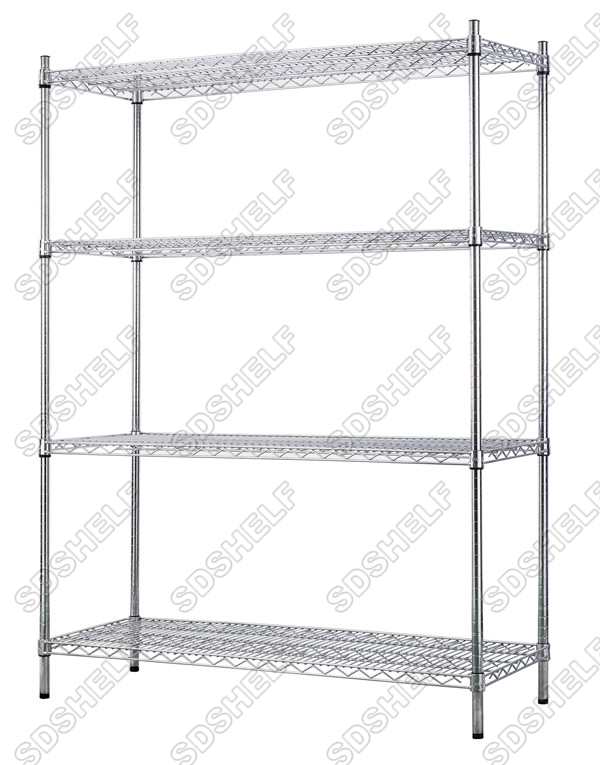 | | | | | | | | | | | | | | | | |
| --- | --- | --- | --- | --- | --- | --- | --- | --- | --- | --- | --- | --- | --- | --- | --- |
| Post height: | 18" | 24" | 30" | 32" | 36" | 40" | 48" | 54" | 63" | 66" | 71" | 74" | 78" | 86" | 96" |
Shelf size , deep*length
14"x24"
18"x24"
21"x24"
24"x24"
14"x30"
18"x30"
21"x30"
24"x30"
14"x36"
18"x36"
21"x36"
24"x36"
30"x36"
36"x36"
14"x42"
18"x42"
21"x42"
24"x42"
30"x42"
36"x42"
14"x48"
18"x48"
21"x48"
24"x48"
30"x48"
36"x48"
14"x54"
18"x54"
21"x54"
24"x54"
30"x54"
36"x54"
14"x60"
18"x60"
21"x60"
24"x60"
30"x60"
36"x60"
14"x72"
18"x72"
21"x72"
24"x72"
30"x72"
36"x72"
Other size can be customized