wire storage cage, wire container, warehouse cage
Collapsible Wire storage cage, Wire containers are widely used in warehouse, auto parts, machinery processing, electronic appliances, food industry, chemical industry Assembly and manufacturing plant production line product flow and inventory and other areas.
It is foldable, space saving, independent storage, convenient stacking, sturdy and durable, beautiful and generous.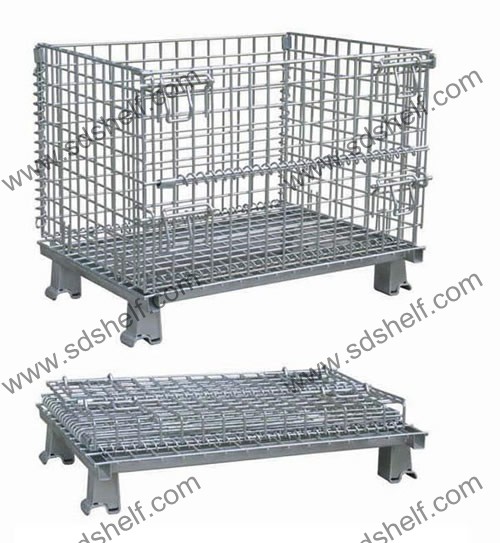 Collapsible Wire Mesh Warehouse Cage have the following characteristics:
1. Light weight, high strength, Load Capacity from 500kg to 1500kg According to different specifications.
2. Can be stacked up to 4 units high to saving storage space.
3. Surface treatment: Galvanized or chrome plated for rust-free life.
4. Unified specification, fixed capacity, storage at a glance, in favor of the inventory warehouse; Easy to operate, the use of a wide range of longer life expectancy.
5. It can cooperate with warehouse racks, forklift, lift, crane and other equipment.
6. Castors or pallets can be added to the base plate to make the movement of wire container easier.
7. customization is available.
normal size:
1. 800*600*640mm
2. 1000*800*840mm
3. 1200*1000*890mm